Today was my first day to visit an Anthropolgie. It is very expensive, but the one I went to had a room of sale items, which had a lot of clothes marked down. My friend found one top for me before we made it into the sale room that was soooo cute. I tried it on and loved it. The bad news? It was $98!! I just couldn't do it. I guess I'll have to wait until it goes on sale and hope it doesn't sell out!
Here it is: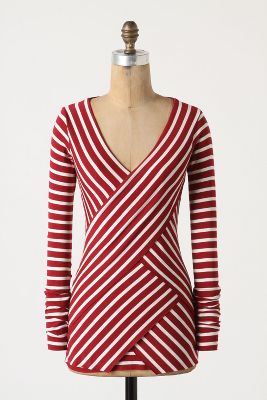 Oh, I love it!!!!!!!
So, instead of buying that one shirt for nearly $100, I went to TJ Maxx and got several things for that much money. I'll post pics tomorrow!
Other things from Anthropologie I really like: