Back in college people use to wear North Face because it was the "cool" thing to wear. Now I'm sure some of them wore it because it is a good brand. However, when half the campus is wearing it and the college is in the South (where it doesn't get super cold a whole lot), I can't help but think it was a bit of a trend.
Now that I've moved and want a good, solid, well-made jacket, I am looking into North Face. I'm leaning more to a rain jacket but Macy's has a super cute puffy North Face jacket.


Women's Resolve Jacket - $80 - $90
(Either this color or black)


Women's Bon Bonnie Full Zip Hoodie - $65
I thought this was super cute. I think I've seen something similar at Pac Sun too.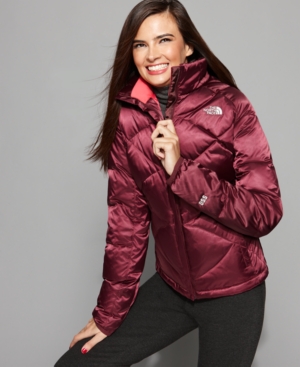 Macy's has this North Face jacket on sale for $119. I loveeee the color.