I'm not planning on getting hitched anytime soon, so this post is nothing more than my fascination with all things weddings. Last year alone, 3 people from work got married. This year, 2 people got hitched! Wedding madness I tell you.
Wedding favors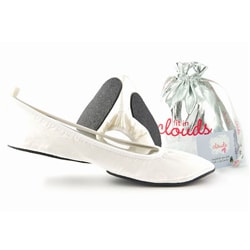 FIC wedding flats
Maid of Honor gift
Bridal Emergency Kit
Victoria's Secret
Lanvin
Has anyone seen on Pinterest the pics of real life brides and bridesmaids recreating this picture from the movie Bridesmaids? Hilarious.