So, tax free weekend is quickly approaching. Does everyone have tax free weekend? It's where there is not tax on school items, clothing items, and some electronics for a whole weekend. It can really save those needing these things a lot of $$. Now, I'm not in school, but I'm always down for a deal on clothes! Here's my must have list:
1- A denim dress- Denim dresses are hard to find and expensive. Challenged accepted.
Tibi Denim Shirt Dress $241.50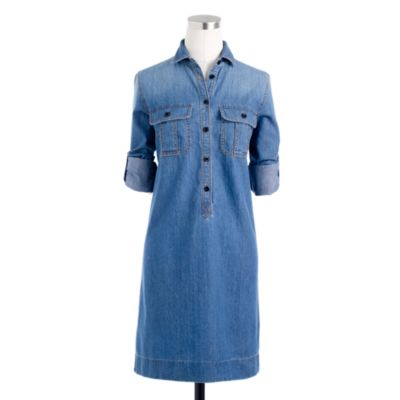 J. Crew Workwear Shirtdress $118
2. Ballet Flats- Even if it means spending more, I want a well-made pair of flats.
Jeffrey Campbell Astair Neon Flats $55.00
Naturalizer Shoes Daily Flats $79.00
3. Cardigans- Can't have too many cardigans! I wear them almost everyday
Madwell Joyce Stripe Cardigan $72.00
Juicy Couture Kings Road Cardigan $178.00
- Oh, and some makeup. Make-up isn't considered for the tax free deals though.
Kat Von D Autograph eye liner. I've never bought anything of Kat's, but I hear great things.
A brush set. I think one good brush set will last me a long time and be worth the money.
Happy Wednesday!
Night!