No wonder clothes look so good on her! I don't watch Gossip Girl, but I do know Blake is known as A-list in the world of fashion. Oh yeah, and a movie star who got to know Taylor Kitsch pretty well in Savages. I read that she and Ryan Reynolds may even be married according to some police reports Ryan made. Interesting...
Normally, I wouldn't think to pair yellow with blonde hair, but it looks great on Blake. The turquoise earrings are so fitting.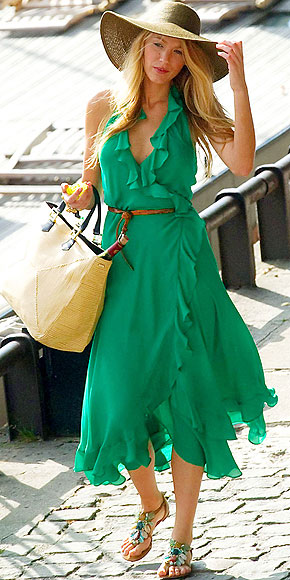 I love floppy hats. Like love.
Girl rocks the cleavage without looking trashy. Workkkk. I think what drew me to this was the sparkle detailing around the neck and arms.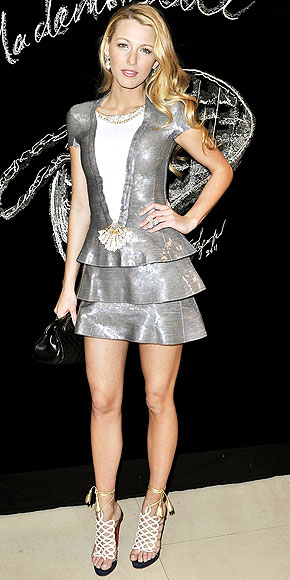 Metallic
Photo shoot
Everyone looks sophisticated in a pants suit. A pant suit in red? Genius.

How I would love this entire outfit.
Casual cool. Add wedges.
Tomorrow is Monday. Oh heaven help me.