It's not your typical french manicure.
Cadbury Egss yummmm!
John Frieda's Correcting Shampoo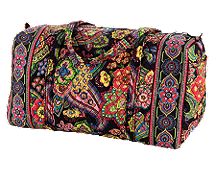 My new Vera Bradley Travel Duffle Bag came in! Luckily, I got it on sale. I will tell you, shipping was awful. However, with shipping and tax, it was still cheaper than buying it in stores.
Here's to a good week!